Review of the Minolta AF 17-35/3.5 G
or: ultra-wide shootout
January 8th, 2007 - 03:51:34 PM:
Over the time I have accumulated a number of lenses for the Minolta AF system. Soon after I re-discovered photography in 1998, I got the 24-85/3.5-4.5, which has a good reputation, and I still use it. However, lack of sharpness, distortions and chromatic aberrations at 24 mm sometimes are too obvious, and sometimes you need something wider than 24 mm. So later I got the 24 mm and 20 mm prime lenses. Both are excellent. But they are less convenient to use. When you're in the field, you have to carry two lenses, two sets of filters (55 mm and 72 mm), and you have to constantly switch between the two. In addition, when you also need something slightly longer than 24 mm, you have to carry even more lenses.
The natural solution for these problems is a wide-angle zoom. Of course, when it's supposed to replace the 20 mm and 24 mm primes, it must be capable to deliver excellent image quality. I've seen tests of the 20-35/3.5-4.5 and sample images from the new 17-35/2.8-4 (which basically is a slightly modified and re-badged Tamron lens). Both do not seem to deliver the results that I'd expect. That's hardly a surprise, especially when you look at their price tags. I wish Minolta made a 20-50/2.8 G, with 72 mm filter size, for about $1200. Such a lens would fit my needs perfectly. I rarely need something wider than 20 mm, and the conservative 2.5× zoom range would allow to maintain high image quality. Unfortunately, Minolta does not make such a lens. In fact, none of the "big five" make one.
So the only remaining option in Minolta's lineup was the 17-35/3.5 G. It has a high reputation, but also a high price. I was waiting half a year for one to appear on eBay, and in January 2005 I finally got one in excellent condition.
Lens features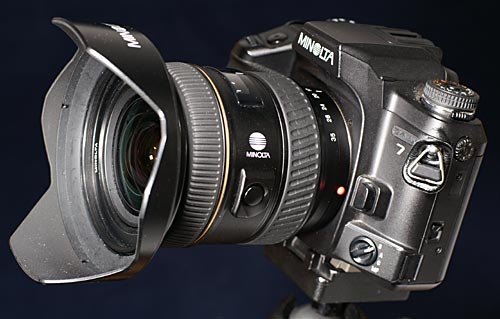 AF 17-35/3.5 G mounted on Dynax 7
17 mm to 35 mm zoom range
constant maximum aperture of f/3.5
closest focus distance 0.3 m (1 ft)
7 aperture blades, circular
focus hold button
non-rotating filter threads, 77 mm size
bayonet-mounted, flower-shaped hood
metal lens barrel
comes with front cap, rear cap, hood and hard case
The 17-35 is a G lens, meaning it's one of Minolta's top-of-the-line lenses, with emphasis on image quality and build quality. The lens barrel is metal, and the few plastic parts are made of fiber-reinforced polycarbonates. The hood is very wide and flower-shaped. When the hood is mounted, a filter or lens cap still are easily accessible. The hood can be reverse-mounted on the lens to save space when in a bag.
Both the zoom ring and the focus ring are rubberized and ribbed. The focus ring is wider than that of the smaller primes, and both rings can easily be turned while wearing gloves. The focus ring is a bit stiff when you focus close to 0.3 m (the near end of the focus range) while it runs smoothly in the rest of the focus range. This may be the case only with my lens, and it doesn't seem to affect AF at all.
The focus hold button is actually a multi-purpose button. With most older bodies its function is to lock AF at the current position, while with some newer bodies (like the 7) it can be assigned a different function. I typically have the camera set up to activate DOF preview with the lens button, because the button on the body is a bit difficult to access, especially with gloves.
The filter threads never turn, neither when focusing nor when zooming. This makes using a polarizer or split-ND filter trouble-free. The filter size of 77 mm is large, but it's still a common size. You'll have no problem getting filters and Cokin adapters for this size. You should, however, try to get the "slim" versions of filters. Otherwise the filter rim may show up in the corner of the image when shooting with the shorter focal lengths. I've modified a Cokin P filter holder by removing the two front filter slots with a hacksaw. I've never used more than one filter at a time, anyway. This way the holder can be used down to 20 - 17 mm focal length (depending on its orientation) without causing vignetting.
As usual with Minolta's high-end lenses, it comes with a hard leather case. I don't use it. When I'm in the field with this lens, it's in a bag or backpack. I can't imagine anyone walking around with several of these lens cases dangling from their shoulders. Minolta's intentions are good, but these cases simply are not very useful.
Image quality
As I've already mentioned, the lens is supposed to replace the 20 mm and 24 mm primes. Therefore I tested the 17-35 against these two lenses, as well as against the 24-85 (at 24 mm and 35 mm). The test results should decide whether to keep or sell the primes.
I've tested the lenses for the following characteristics:
Sharpness, wide open and stopped down
Distortions
Chromatic aberrations, wide open and stopped down
Vignetting, wide open and stopped down
I have not tested flare and bokeh.
All test shots were done with the Dynax 7 and New Sensia 100 slide film, using a tripod and MLU for optimal sharpness. The slides were scanned with a Minolta DiMAGE Scan Elite 5400.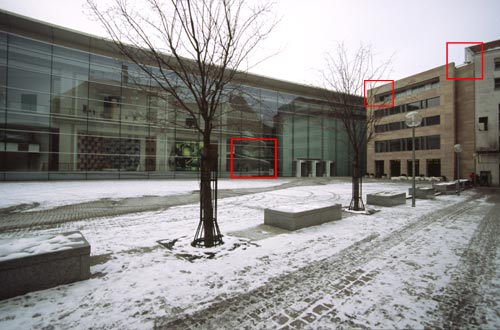 The New Museum - State Museum for Art and Design in Nuremberg, Germany
Sharpness and chromatic aberrations
17 mm, center
17-35/3.5 G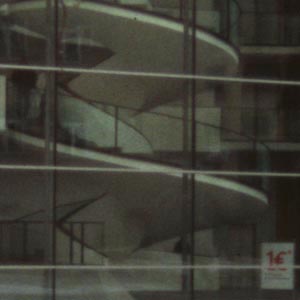 f/3.5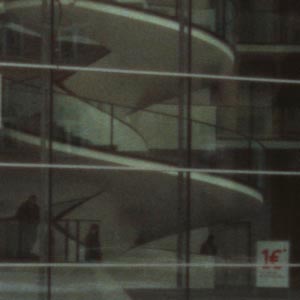 f/8
17 mm, corner
17-35/3.5 G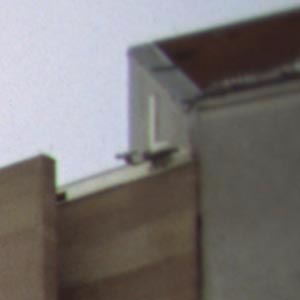 f/3.5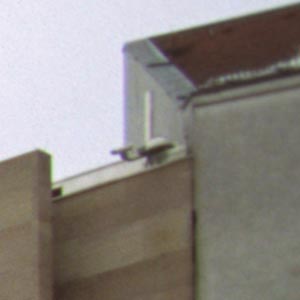 f/8
20 mm, center
17-35/3.5 G
20/2.8
f/3.5
f/3.5
f/8
f/8
20 mm, corner
17-35/3.5 G
20/2.8
f/3.5
f/3.5
f/8
f/8
24 mm, center
17-35/3.5 G
24/2.8
24-85/3.5-4.5
f/3.5
f/3.5
f/3.5
f/8
f/8
f/8
24 mm, corner
17-35/3.5 G
24/2.8
24-85/3.5-4.5
f/3.5
f/3.5
f/3.5
f/8
f/8
f/8
35 mm, center
17-35/3.5 G
24-85/3.5-4.5
f/3.5
f/4
f/8
f/8
35 mm, corner
17-35/3.5 G
24-85/3.5-4.5
f/3.5
f/4
f/8
f/8
Distortions and vignetting
The following shots, unfortunately, are not very well aligned, and one shot is missing. I will repeat this test soon. The results and conclusions, however, are valid.
17 mm
17-35/3.5 G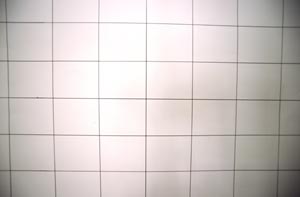 f/3.5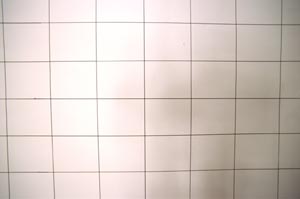 f/8
20 mm
17-35/3.5 G
20/2.8
f/3.5
f/3.5
f/8
f/8
24 mm
17-35/3.5 G
24/2.8
24-85/3.5-4.5
f/3.5
f/3.5
f/3.5
f/8
f/8
f/8
35 mm
17-35/3.5 G
24-85/3.5-4.5
f/3.5
f/4
f/8
f/8
Conclusion
The 24mm prime clearly performed best. It has lower chromatic aberrations and higher sharpness at all apertures than the 17-35. It also has almost no distortions and little vignetting.
The 17-35 performed better than the 20 mm prime. This was a bit of a surprise, because I've expected the reverse. The zoom has better center sharpness, both wide open and stopped down. Corner sharpness is also better, as well as chromatic aberrations. Distortions are lower, as well as vignetting wide open. Vignetting was about equal when stopped down.
The 24-85 clearly came in last. Center sharpness of the 17-35 is slightly better. Corner sharpness of the 17-35 is significantly better, especially wide open. Chromatic aberrations are also worse for the 24-85. The 24-85 showed the strongest distortions at 24 mm, but at 35 mm these were reduced significantly.
Overall the 17-35 performed very well. It was close behind the 24 mm prime. At the same time it was better than the 24-85 (as expected) and, surprisingly, also better than the 20 mm prime. The only problem I found with the 17-35 was vignetting at 17 mm and wide open. This is, however, hardly a surprise. When stopped down, vignetting can be reduced considerably. This is what you will probably do, anyway, to increase depth of field.

Categories: Reviews, Lenses (Minolta) • Archive of all entries